Houston Luxury Newborn Photographer | Little Love
Would you just look at this sweet pea!  Our freshest little newborn was such a pleasure to photograph, not to mention her family!  She has the most angelic little face and temperament.  She didn't mind being re-swaddled and posed in the least.  I really love the multiple head-bands, one to match each look.  Personalized sessions are the best! Every little girl needs to learn the art of accessorizing early.  They all look so beautiful against that full, dark head of hair.  And how about that beautiful clear skin!?! Jealous!
About this Newborn Session
She's such a calm and peaceful baby.  You can feel her personality in the black and white picture.  She is so relaxed, just resting on her hands, those sweet lips and cheeks just begging to be kissed.
Don't you want to pick her up and snuggle her?  I know I do! Those bear ears and that face are pretty much irresistible.  It made my day to have the opportunity to shoot this sweet new member of the world.  Working with newborns and capturing their individuality so early in their lives is such a fun element of my work.  From being swaddled on blankets to resting in buckets, this little one always remained composed.
This little bundle was a joy to work with. I loved spending the afternoon in her sweet company! Welcome to the world, sweet girl. <3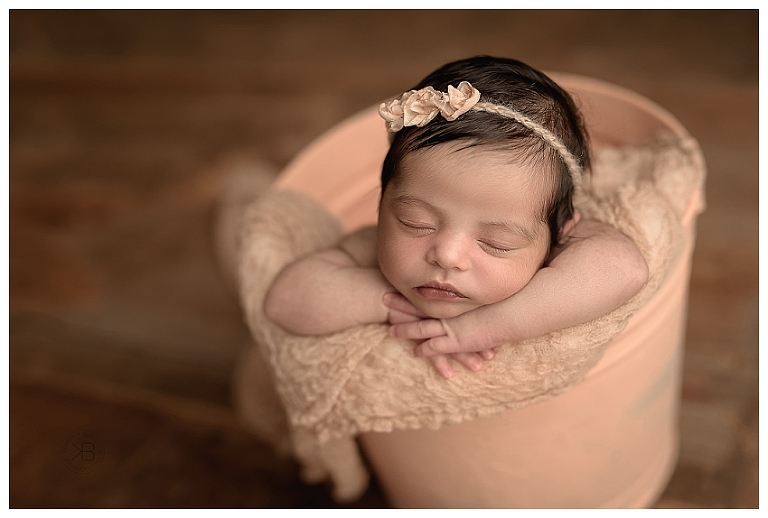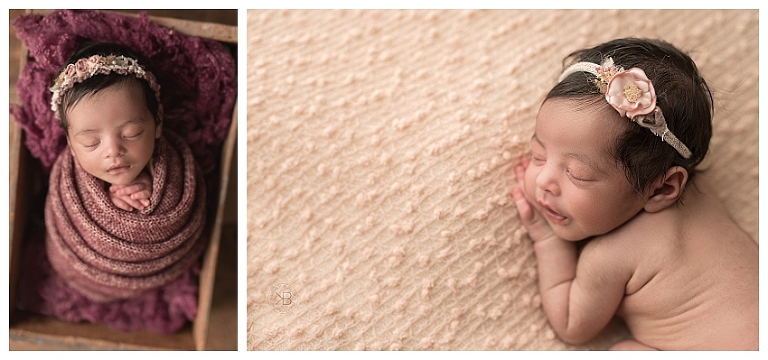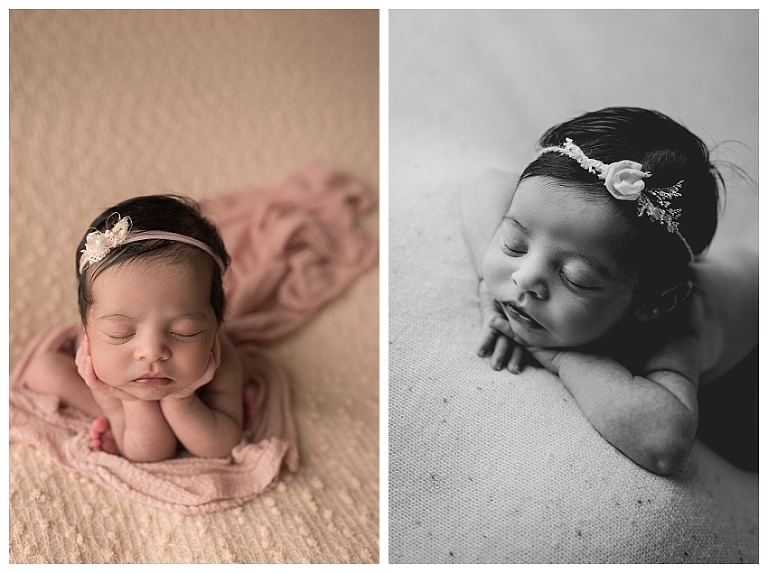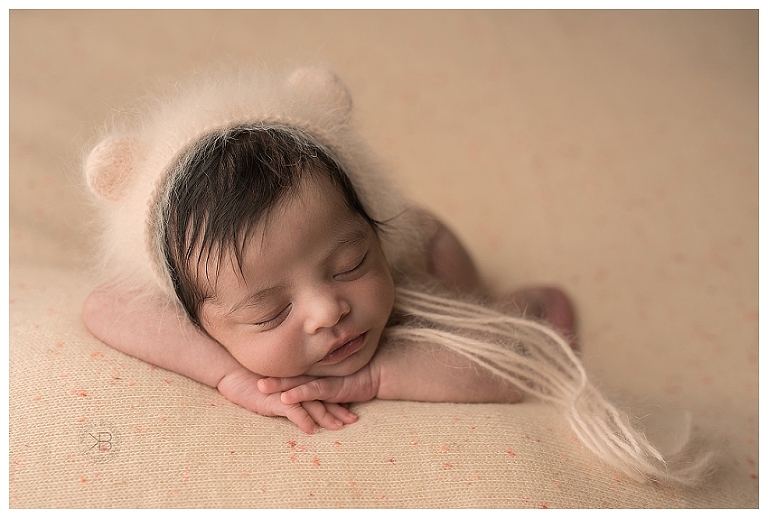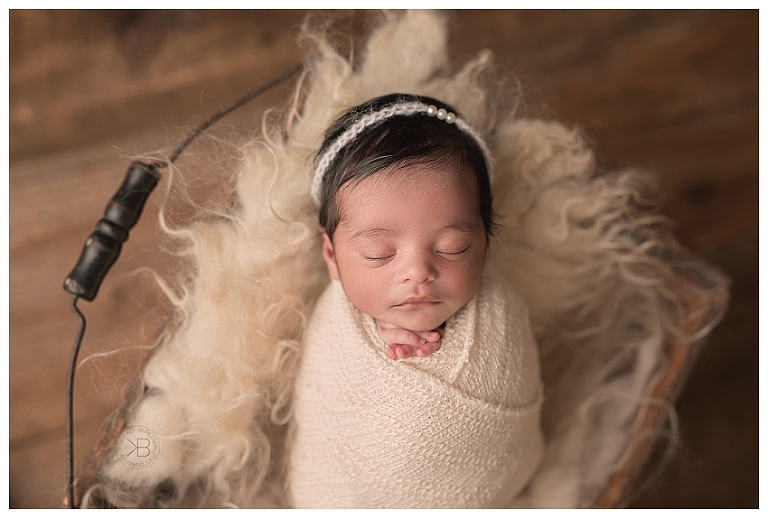 Just look at those tiny perfect details. Who wouldn't adore being this sweet girl's Houston Luxury Newborn Photographer!?
Follow Me:
---
facebook.com/kimberlyburlesonphotography
instagram.com/kimberlyburlesonphotography/
plus.google.com/+Kimberlyburlesonphotography/posts
---
Contact Me to book your Photography Session.
Kimberly Burleson Photography | Professional Houston Baby Photography that specializes in maternity photography and newborn photography in Houston, Rosenberg, Richmond, Katy, Fulshear, Spring, Sugar Land, Wharton, Missouri City and Fort Bend County.