Houston Maternity Photographer | A Natural Beauty
I love documenting mamas-to-be as a Houston Maternity Photographer.  It is such a beautiful time in a woman's life.  There is nothing like growing another life; worrying, hoping and dreaming about so many elements of your unborn baby's life.
 About this Luxury Maternity Session
This shoot was stunning.  I love the wardrobe choices this mommy made.  The natural green dress in the forest setting is so lovely, and the way the sun is cascading through the trees highlights her so nicely.  The red gown is a05 pop of elegance and color in the rustic setting.  The way the gown hugs her around her baby bump is really beautiful, and the texture and train of the bottom are really pretty details.  She cradled her unborn baby so tenderly and gently.  You can tell how much love already flows for this little life.
The pictures of Mom and dad together are such a lovely portrait of the two lives that came together to create this one.  This couple has an obvious respect and love for one another and their unborn child.  I love the way these parents look at each other.  It is so kind and gentle.  Their child is entering a house built on love and is sure to be nurtured and cared for to the greatest extent.  I enjoyed being able to capture this time in their lives.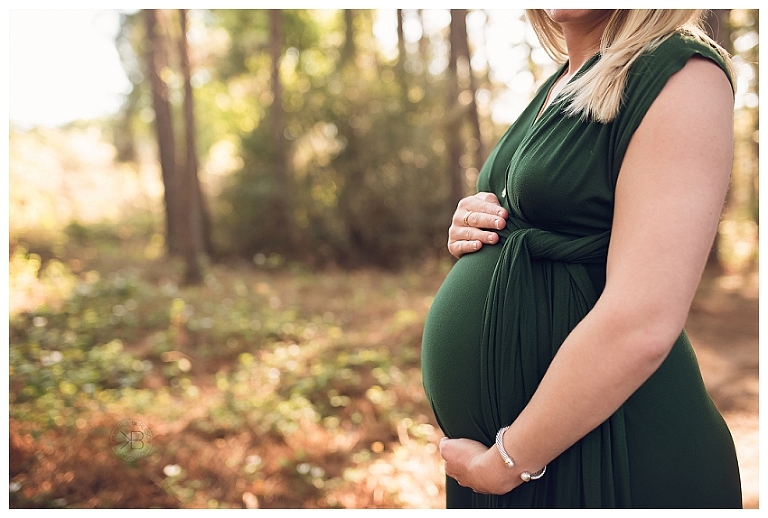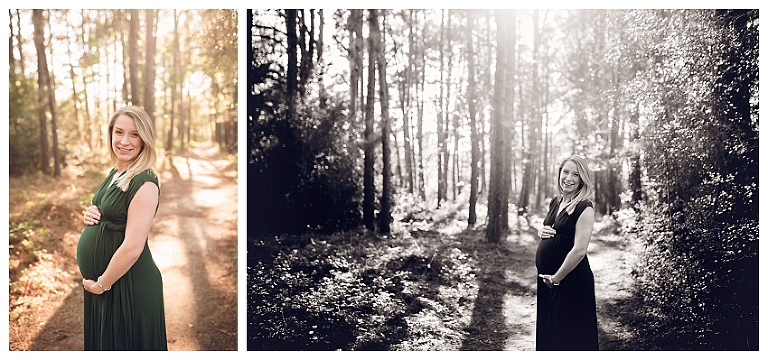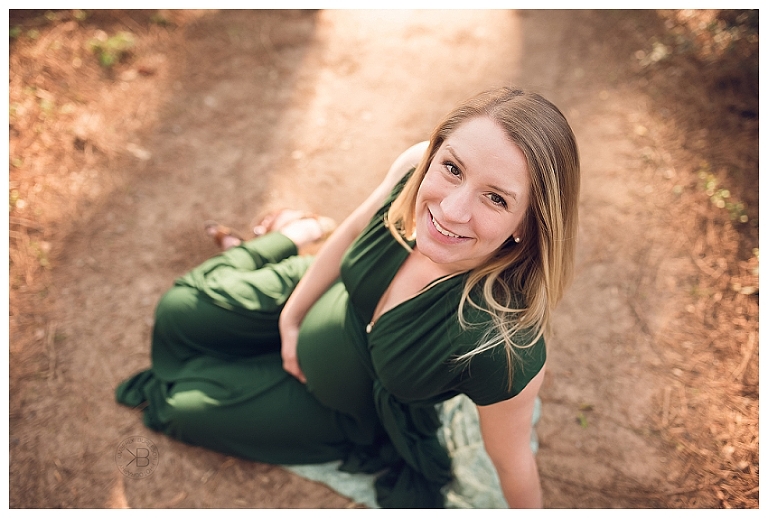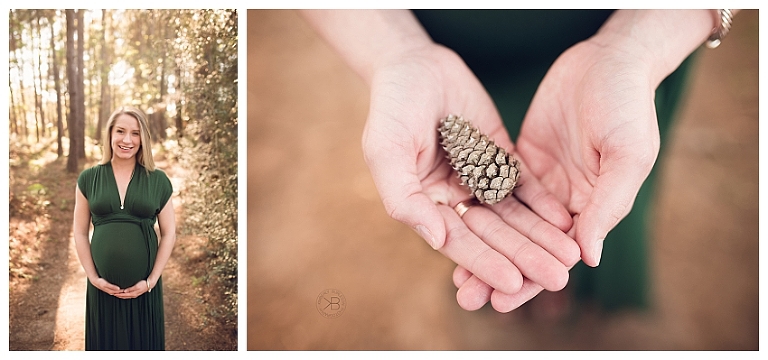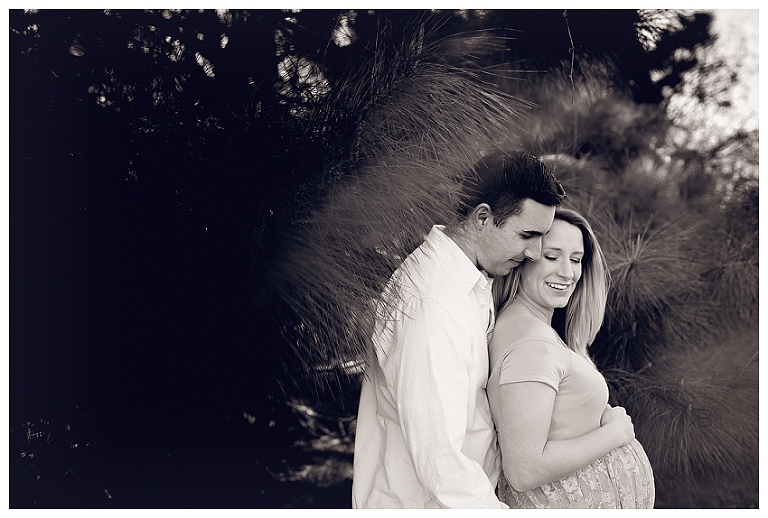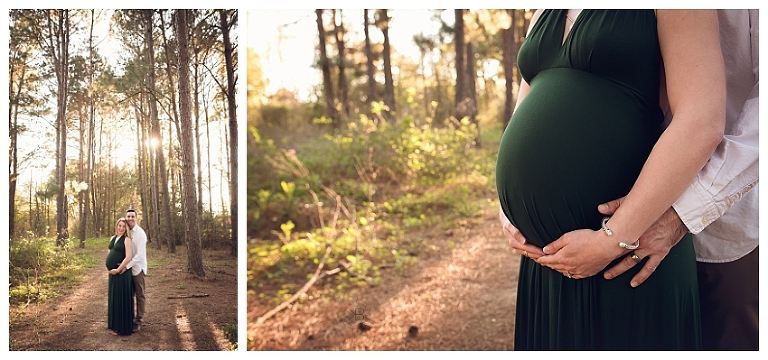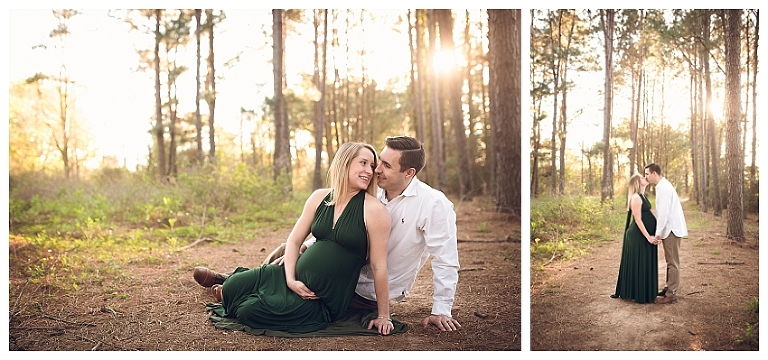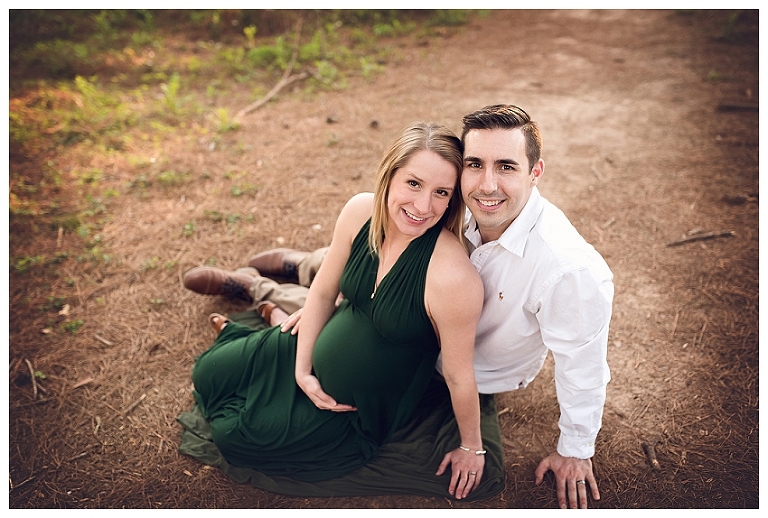 Follow Me:
---
facebook.com/kimberlyburlesonphotography
instagram.com/kimberlyburlesonphotography/
plus.google.com/+Kimberlyburlesonphotography/posts
---
Contact Me to book your Photography Session.